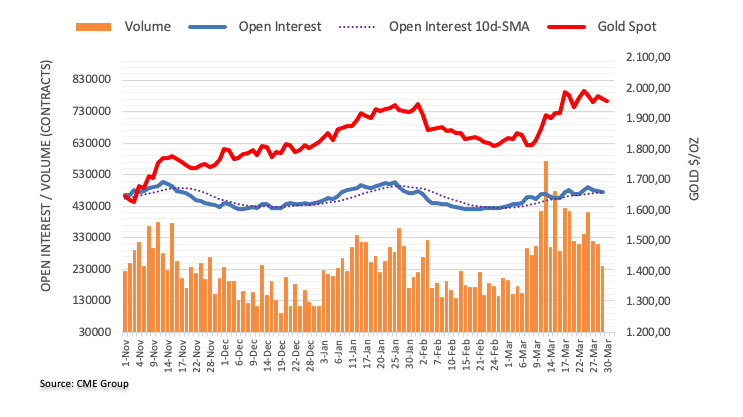 Gold Futures: Further weakness appears unlikely

Share:

CME Group's flash data for gold futures markets noted traders reduced their open interest positions for the third session in a row on Wednesday, this time by more than 4K contracts. Volume followed suit and dropped for the third straight day, now by around 69.6K contracts.
Gold remains supported near $1935
Gold prices resumed the decline on Wednesday amidst shrinking open interest and volume, which hints at the likelihood that a deeper decline is not favoured in the very near term. In the meantime, weekly lows around $1935 (March 21,22) emerge as decent contention for the time being.