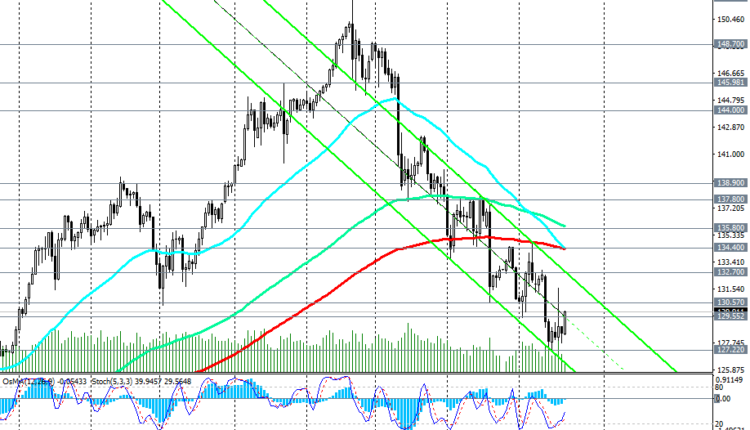 USD/JPY: summary and expectations – Analytics & Forecasts – 20 January 2023
As we noted in our Fundamental Analysis today, USD/JPY is rising today, recovering from the biggest losses of this and last month, trading near the 130.00 mark at the time of this publication.
Additional pressure on the yen is exerted by data on the volume of orders for engineering products, presented earlier this week. So, in November, their number in annual terms decreased by -3.7% after an increase of +0.4% a month earlier, although economists expected an acceleration in growth to +2.4%. In monthly terms, the indicator fell by -8.3%.
At the same time, although the country's industrial production increased by +0.2% after falling by -0.1% a month earlier, it decreased in November, according to data published last Wednesday, by -0.9% in annual terms. For the export-oriented economy of Japan, where the industrial sector plays a key role, this is a very negative factor.
Below the key resistance level 134.40, the pair remains in the long-term bear market zone. Therefore, despite the current corrective growth, short positions still remain preferable, and a breakdown of the support level of 129.55 will be a signal for their resumption.
This is the main scenario.
In the alternative scenario, the growth of USD/JPY will continue, as we noted above, towards the level 132.70 with an intermediate target of 130.57. A break of the 134.40 resistance level will return USD/JPY to the global bull market zone.
*) For important events of the upcoming week, see Key economic events of the week 01/23/2023 – 01/29/2023.
Support levels: 129.55, 129.00, 128.00, 127.22, 127.00
Resistance levels: 130.57, 131.00, 132.00, 132.70, 134.00, 134.40, 135.80