Scalping Strategy With Live 8 Pair FOREX Plus Advanced MASTERMIND for Experts or Beginners – Scalping – 24 January 2023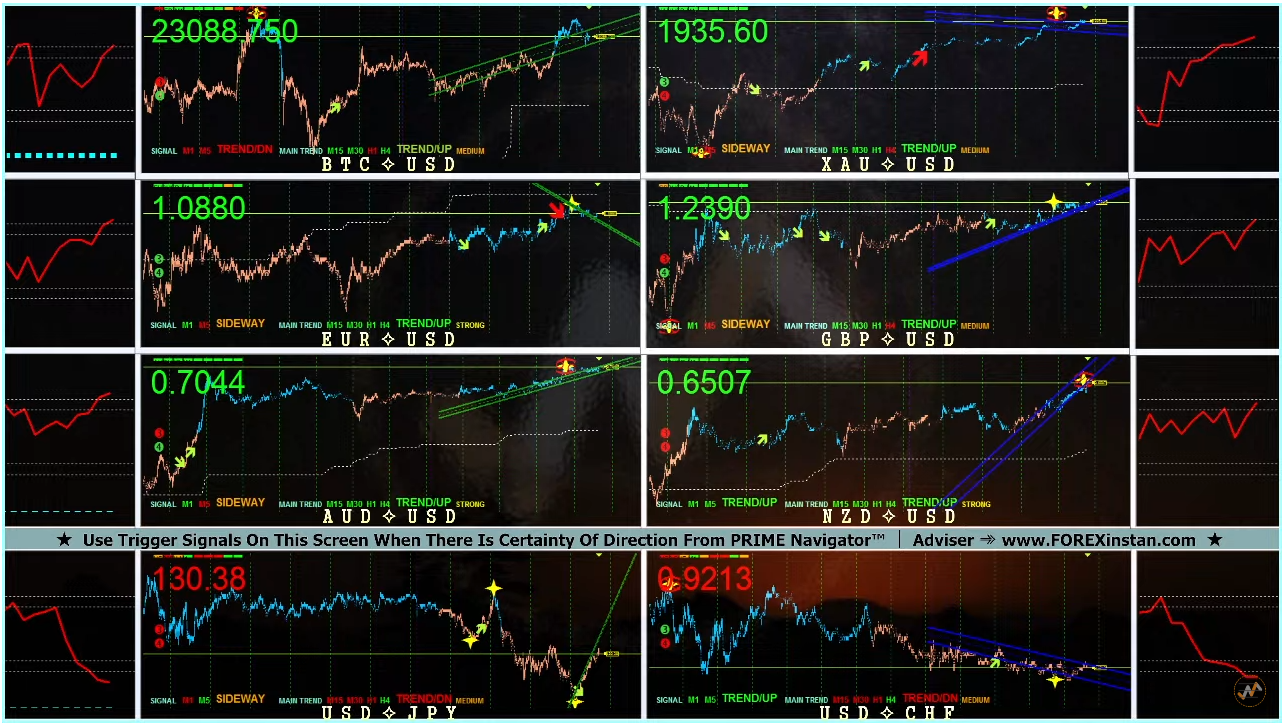 The most interesting part is that it can be used easily as a reference for scalping execution actions with the "REVERSAL" position by observing the right angle IF IT FEEL is quite far up… and there is an asterisk at the top of the chart. Then executing REVERSAL downwards can be executed immediately.
However, it should be noted that the scalping strategy is only a short distance… and you should also pay attention to the PRIME Navigator's information according to the pair you are looking for.
An example here is GOLD [XAUUSD]:
If you need the information. We have broadcast non-stop & real-time on the blog below, please enjoy it for free:
https://www.mql5.com/en/blogs/post/750911
If youtube live often down code id.. Meanwhile we are doing broadcast testing here
please visit us again another day.. Thank you
[If this ID drops, an alternative for you is to link at YouTube.com/ForexTV/live or search on our other servers]