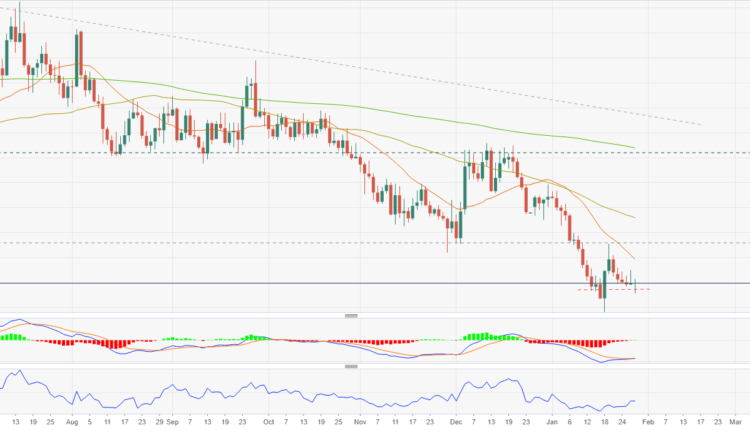 USD/MXN rebounds after hitting weekly lows near 18.70; Mexican Peso outperforms EM peers
Mexican Peso among top performers on Friday.
UUSD/MXN slide found support above 18.70 as DXY strengthens after the beginning of the American session.
US data mostly in line with expectations on Friday.
The USD/MXN dropped on Friday to 18.71, reaching the lowest level since January 18 and then rebounded, erasing daily losses after the greenback gained momentum following Wall Street's opening bell.
The dollar remains weak against emerging market currencies as equity and commodity markets rise. The Mexican Peso is outperforming its EM peers on Friday, although it pulled back during the last hour. US yields moved higher during the American session supporting the greenback.
Market participants focus now on next week's FOMC meeting. The Federal Reserve is seen raising rates by 25 basis points. Data released on Thursday and Friday showed a slowdown in US economy and also in inflation indicators. At the same time, the labor market remains healthy. Next Friday, the Non-farm payroll report is due.
In Mexico, the unemployment rate dropped to a new record low but mostly due to a decline in the labor participation rate. Jobs actually fell by more than 900K, the worst month in years.
On Thursday, the Bank of Mexico will have its board meeting. A 25 basis point rate hike is expected as inflation remains well above the central bank's target of 3%, plus or minus one percentage point. The half-month inflation in January showed an increase of 0.46%, with the annual rate at 7.94%. Worrying was the annual Core CPI rose from 8.35% to 8.45%.
USD/MXN outlook
The USD/MXN is back above the 18.75 area that is a relevant support area. A consolidation below should open the doors to more losses. On the contrary, if the pair moves above 18.90, the US Dollar would strengthen.
The daily chart shows the USD/MXN consolidating near 18.80. The main trend is bearish but if the Peso fails to print new highs in the near term, a recovery of the US Dollar seems likely.
Technical levels