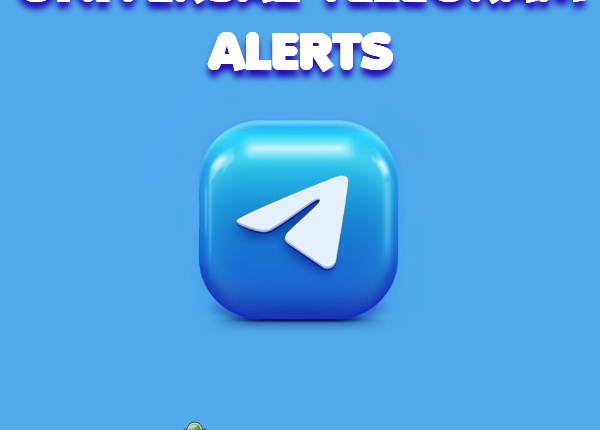 Universal Indicator to Telegram Alerts – Charts – 26 January 2023
Universal Telegram Alerts is a cutting-edge trading tool that seamlessly integrates with both MT4 and Telegram, providing traders with unparalleled flexibility and convenience.
The EA links your MT4 platform with Telegram, sending real-time alerts with screenshots of the chart directly to your Telegram from any indicator with buffers.
The EA allows you to stay connected to your trading account at all times, even when you're away from your computer.
You can receive alerts on your mobile device or tablet, ensuring that you never miss an important trade opportunity.
The alerts sent by the EA include screenshots of the chart, providing you with a clear visual representation of the trade setup. This allows you to quickly and easily assess the validity of the trade and make informed decisions.
The EA also comes with a user-friendly interface, which makes it easy for traders of all levels to set up and use.
You can customize the alert settings to suit your style.
Overall, this EA is a must-have tool for traders who want to stay ahead of the game. It allows you to stay connected to the markets and make informed trades, even when you're away from your computer. With its real-time alerts and screenshots, this EA is the perfect companion for traders who want to take their trading to the next level.