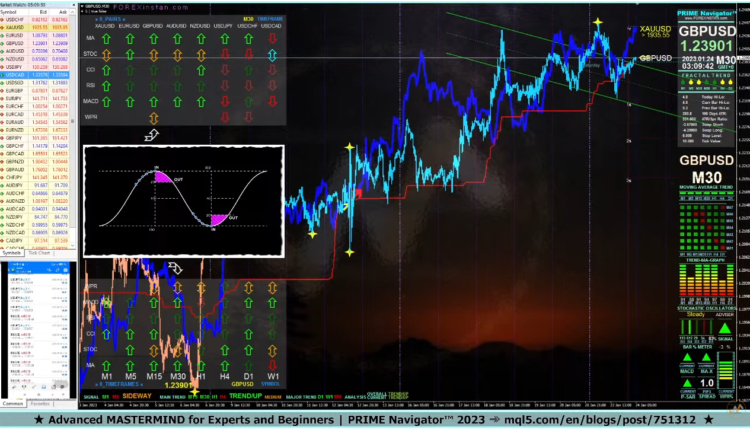 The Effect of the XAUUSD Trend on the GBPUSD When the Market is Rumbling, How?! – Weekly Trends – 24 January 2023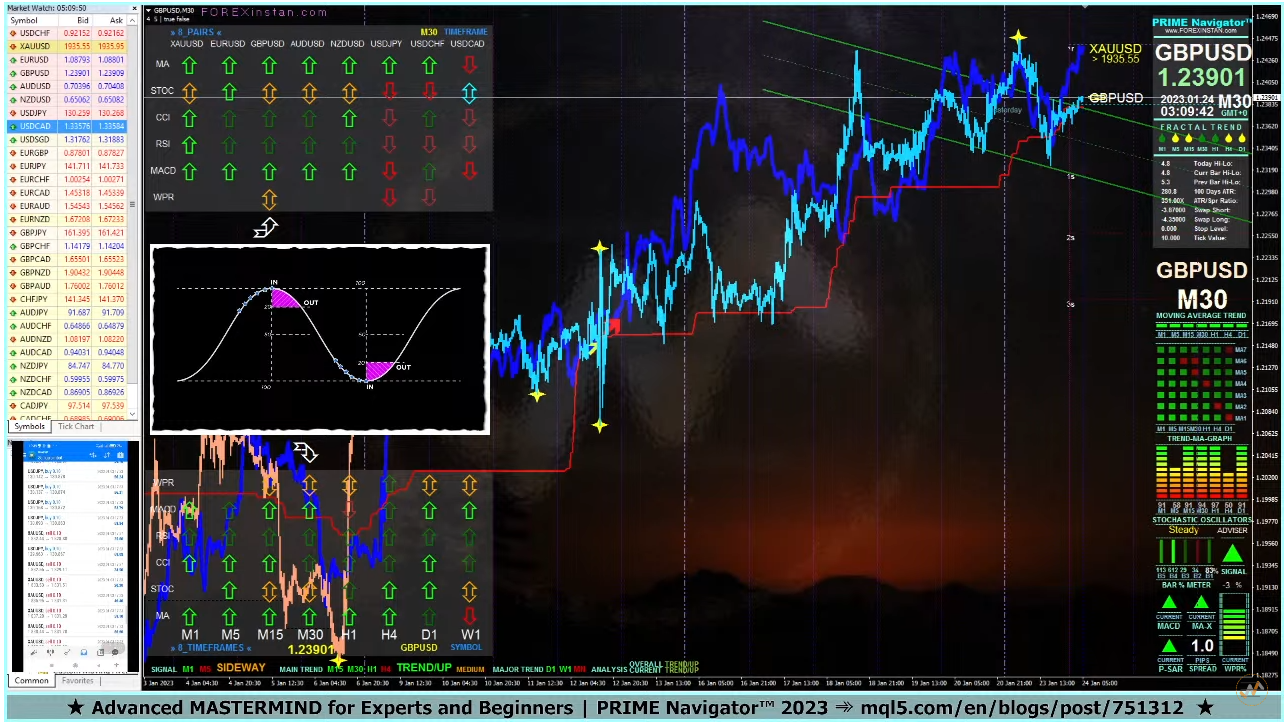 XAUUSD's dominance against GBPUSD has been very supportive since the end of 2022. That's because during the three months leading up to the end of 2022; experienced strong pressure from the policy of the US central bank which continued to put pressure on the market by raising its benchmark interest rate. So that GBPUSD experienced the deepest pressure.
When the XAUUSD momentum is right, apart from the fundamental factors of high market demand at the beginning of 2023, it will have an effect on the momentum pushing the GBPUSD strengthening to reach its ideal balance point.
It's just that you need to be aware that the peak of the XAUUSD movement can appear an extreme reversal. However, you can still get the latest information by watching our live broadcast below for 24 hours non-stop in real time.
If you need the information. We have broadcast non-stop & real-time on the blog below, please enjoy it for free:
https://www.mql5.com/en/blogs/post/750911
If youtube live often down code id.. Meanwhile we are doing broadcast testing here
please visit us again another day.. Thank you
[If this ID drops, an alternative for you is to link at YouTube.com/ForexTV/live