INTC down nearly 11% in premarket as poor guidance spreads worries
Intel stock has lost nearly 11% in the premarket
INTC dropped on account of Thursday's evening's quarterly release.
Intel missed earnings expectations by half and revenue consensus by $500 million.
CEO Pat Gelsinger said current quarter's revenue would be $3 billion below expectations.
Well, that did not go as planned. Intel (INTC) launched the semiconductors earnings season with a severe cut to their guidance late Thursday. Now INTC stock has plunged -10.7% in the premarket and is trading below $27. Both Nvidia (NVDA) and Advanced Micro Devices (AMD) have lost about 2% in light of the results. With these big guns selling off, the NASDAQ futures are also selling off. With its dividend less safe than in the past, nearly everyone seems to be ditching the king of microprocessors. Intel stock is now in danger of falling back to support from 2015 and maybe even breaking below there.
Intel stock news: A $3 billion revenue shortfall in quarterly guidance
Intel produced earnings per share of $0.10 during its earnings call late Thursday. This was half of what Wall Street consensus was heading into the results. The cratering demand in the PC space seems to still be the main culprit, but Intel also appears to be losing more ground to AMD in the data centre segment. Revenue came in poorly as well for the quarter ending in December at $14 billion, about half a billion dollars less than consensus. 
Much worse than the quarter's results was that Intel expects the drought to continue and get more severe. In fact, they named $11 billion as the midpoint on their guidance for the current quarter. They also predicted a loss of $-0.15 for the current quarter and said gross margin would fall to 39%. This from the company that used to produce gross margins above 60%.
Analysts had previously thought Intel would earn $0.25 a share during the current quarter and have sales just under $14 billion.
CEO Patrick Gelsinger said that "persistent macro headwinds will continue in the near term," but he added that the second half of the year should feature a turnaround of sorts. Still most observers think Intel is in a risky era, and many question if the legacy chipmaker can continue with its generous dividend.
Intel stock forecast
$24.87 is the long-term low for Intel stock and hails from August 2015. You read that correctly. Intel bulls are now counting on a support line from eight years ago to hold up. $24.87 also held up again in October of last year, so maybe there is some reason to believe it will stand tall. There also may be short-term support from last December's range low near $25.50. Close observers will note that volume was down somewhat in December and January compared to the November period.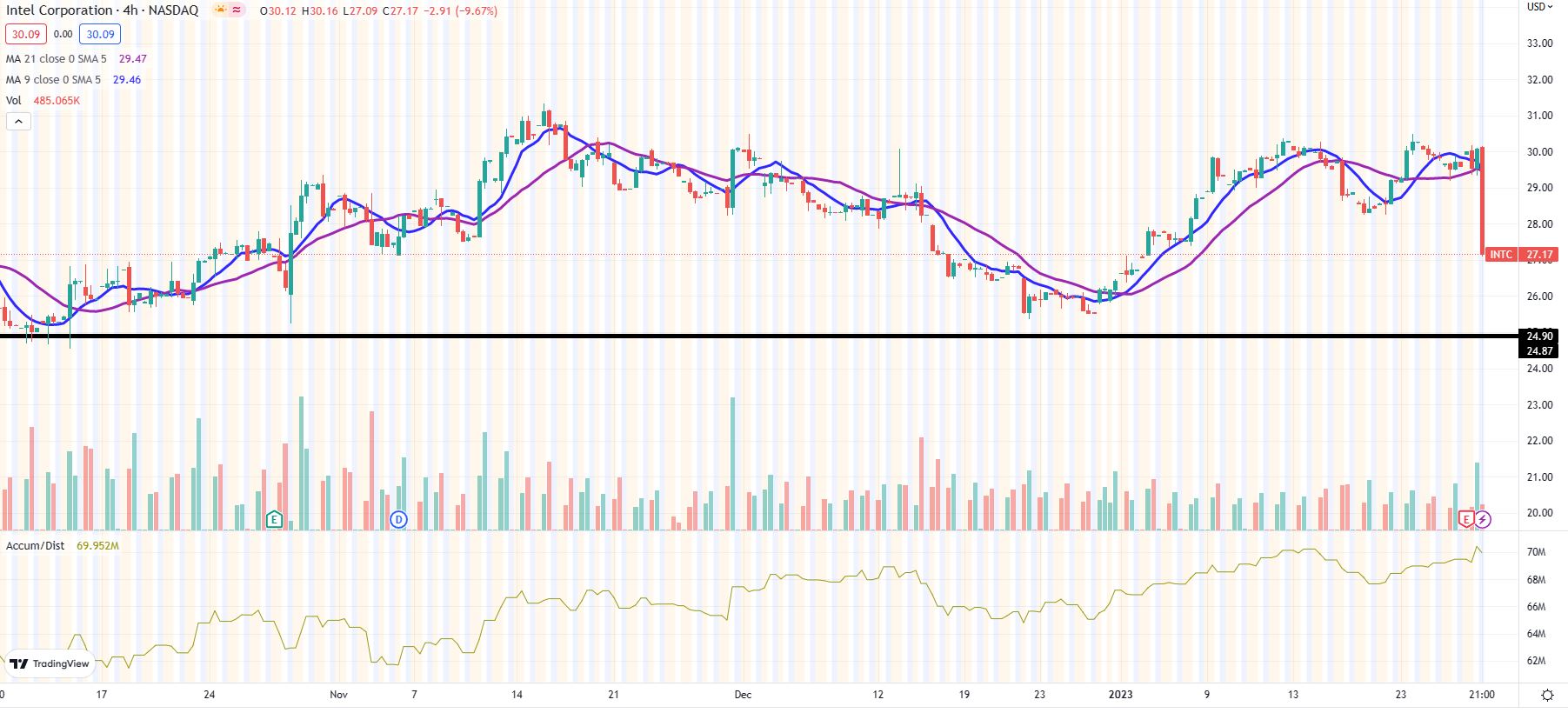 INTC 4-hour chart
Otherwise, a cut to the dividend or even worse news in subsequent quarters will likely send INTC stock down to the monthly S3 at $22.80.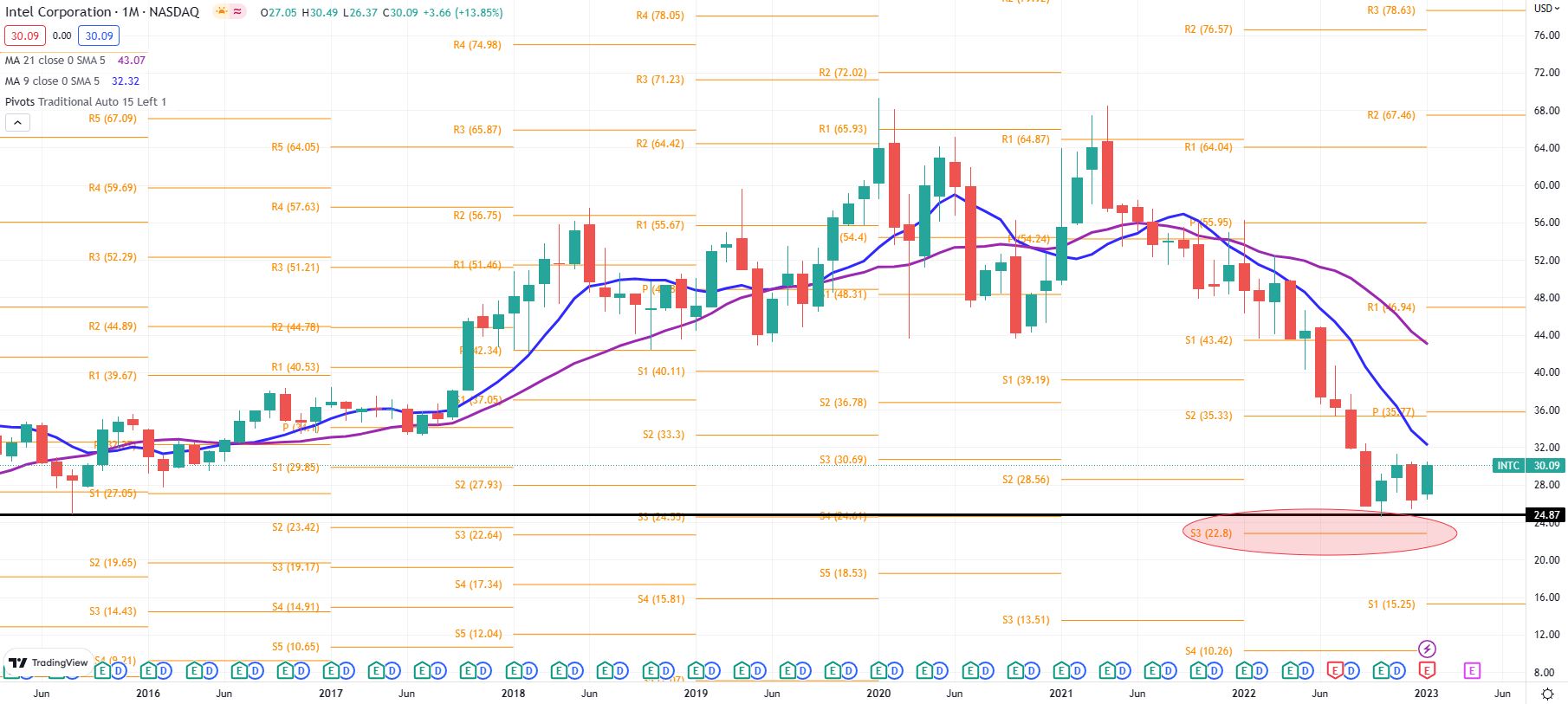 INTC monthly chart