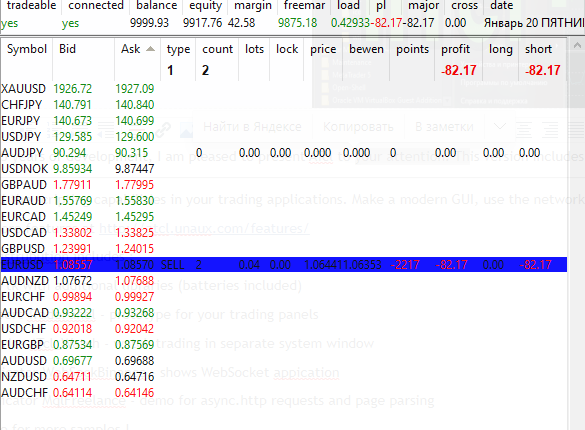 ATcl – tcl/tk for mql5 – My Trading – 21 January 2023
After 5 years of development, I am pleased to present ATcl to your attention. This version includes tcl/tk with extensions, several useful demos and tools
Use all the scripting capabilities in your trading applications. Make a modern GUI, use the network, multithread, office integration, any database.
see more features at http://atcl.unaux.com/features/
ATcl distrubution includes :
  * tcl/tk with additional libraries (batteries included)
  * expert TradePanel – prototype for your trading panels
  * service ATcl_Watch – watch trading in separate system window
  * indicator WebSockBinance – shows WebSocket appication
  * indicator MqlFreelance – demo for async.http requests and page parsing
ask me for more samples !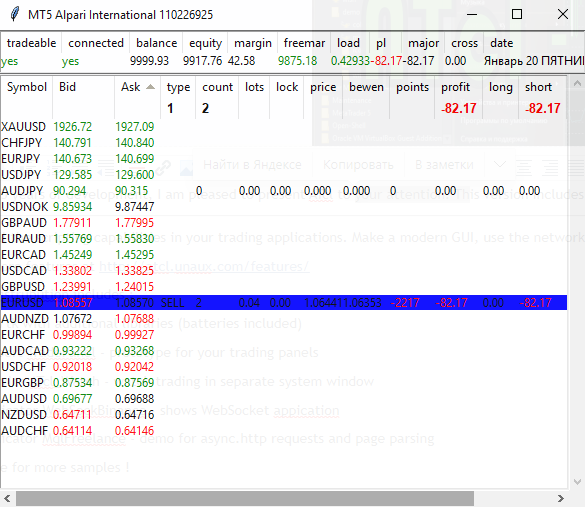 More samples and info in following publications, subscribe to this blog or ATcl channel